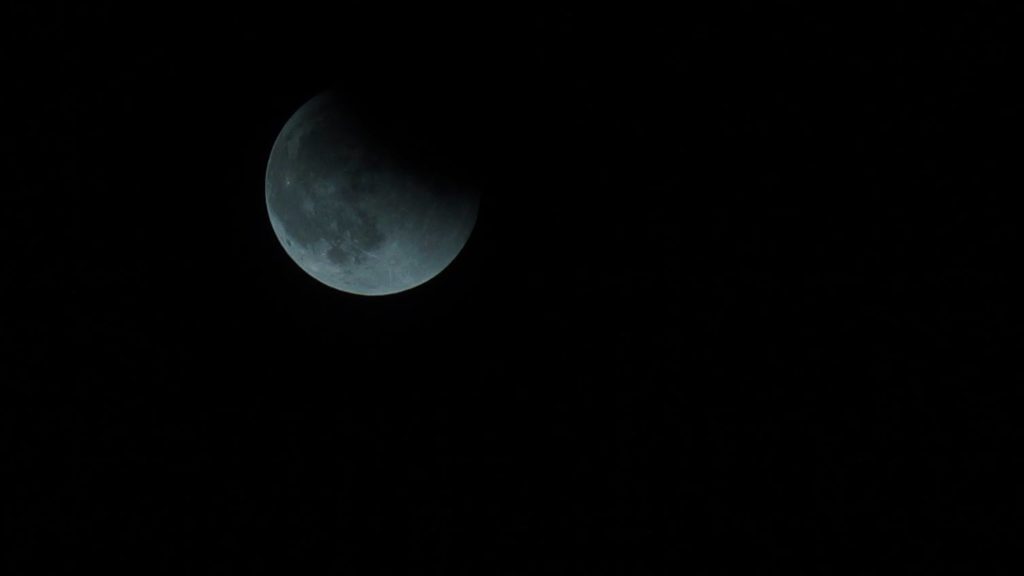 Illusions commend themselves to us because they save us pain.—Sigmund Freud
grave's edge
Papua New Guinea.
I knew I was a vampire because I crawled out of my grave.
They piled the dirt over me despite my cries, and eventually I realized I was dead. I had heard stories of souls who died and did not know it. For a brief second I felt myself lucky for having the insight, and then a clod of dirt hit my eye. I covered my face with my arms and my burr-ridden wrap.
They did it at night, which is perhaps why they didn't bury me too deep. My daughter cried and shooed the children back to the house as her husband shoveled. Shortly after I was covered she broke down completely, and her husband dropped the shovel and comforted her. I heard their footsteps recede, imagining his arm around her as he told her he would finish in the morning. I noticed I was still sucking at the bit of air slipping under the dirt-covered wool. Old habits die hard. I waited a while, hoping I would move on to oblivion. I felt the ground shake as a car passed on a nearby road. I wondered if this was what it was like to live in a cemetery.
I was not in a cemetery. I was in a shallow grave in the woods across the street from my daughter's home. I expected she would visit at times, and cry, and I would listen and answer and go unheard. I had been unheard for some time, on my pallet in their hut, steadily growing smaller and bonier and weaker.
I had the slims, you see, the wasting disease that brought the foreign doctors with their needles, and the foreign reporters with their cameras, and which they said passed through the blood, or the remnants of love. Perhaps they were right. They came to the southern highlands and were kind, and sometimes even tried to learn our language in addition to the pidgin we all shared, the better to help us. But they were wrong. I think I got it from hating my husband. He was beautiful and blessed with a voice like a growling purr, soothing and predatory, and too many women fell victim to its persuasions. I hated him for it, even after he died wasting as I would, and what god could forgive a mother who hated the man that gave her the loving child of her heart? Obviously not mine.
So I worked until I had to sit down, and sat until I had to lie down, and lay until I died. And now I was in the underworld, beneath footsteps and any other living sound, listening to cars.
My poor daughter. How distraught she must have been to find my body. On the floor, a little stiller than usual. I wondered how long I lay before someone noticed. Probably not too long. Someone was always checking on me: I would feel a palm against my forehead, or my blanket tucked a little more securely, or water at my lips, and I would open my eyes to see my daughter, or her daughter, looking back at me with strained relief.
My body. Oh, what a foolishness—I did not have to stay here straining to hear earthworms. I did not have to remain in my grave. Every ghost story I knew freed the soul from its body. I could rise up, and leave this traitorous shell behind.
So I did. It was very difficult; I was very weak. I lifted my funeral shroud up carefully from my face, trying to make the dirt fall away from me. A little hit my mouth and I began to cough, which seemed terribly unfair. I realized I had to get used to being dead, and laughed while I coughed at how the ghost stories didn't talk about this. Of course they didn't. The storytellers were alive.
I sat up with difficulty, then used the crumbling edge of the grave to raise myself up. I had not walked in weeks—months, maybe—and this hurt. If I had been alive I would have said it was impossible. But dead, I knew such considerations were the lying of my mind, and would pass. I stood, teetering, for a moment. In front of me were branches and through them I could see the light seeping past the door of my old home. As I watched it went out, and I was left with only moonlight. I debated looking at my body, behind me. I was afraid. Even though death had come and gone, and I was still moving and aware, something about seeing death written on my features terrified me, made my gut ache and my breath catch like it hadn't in decades.
But I had to look. Really, who couldn't? And turning to look behind me, I became a pillar of salt.
My body was missing. Or rather, it wasn't missing. It was standing.
I stood for some time, absorbing this. I don't know how long. It seemed there was a very long pause in my mind, and all that occupied it was the empty grave I was trying not to see. Something hovered in my head, demanding my attention, and I tried to avoid it by studying the grave, the bits of brown and roots and gray leaves where the dim light struck, the abyss of the shadows where it did not. But I could not evade it for ever.
I was the undead. I was the monster. My hatred had been even stronger than I had realized, and had cursed me beyond the grave. The very fact I had crawled from my grave bore witness that I was the blood-sucking terror of the night. Doomed, eventually, by hunger and my curse to hunt the people I had lived with all my life.
What to do? I had to leave, before I lost the habits of life and began to practice the ways of death. My daughter and her husband would be in danger then. My granddaughter! They had no idea such a terrible person had lain on their floor all that time, or the man my daughter married would have removed my head and removed the danger.
I began to totter toward the road, aching with each step. I bit my lip, and told myself not to curse. I blinked a little at the few tears that managed to squeeze into my eyes. I was already thirsty. It was not for blood, not yet, but it would be.
A car came down the road and slowed as it saw me beneath the edge of the trees. It was two of the foreign helpers, a man and a woman. The one on my side of the road rolled down the window.
"Do you need help, mother?" The friendly intimacy of his tone struck me like a slap.
I gathered my voice, carefully. "I need to leave." Like my legs, my voice was feeble. I would need sustenance soon.
"Are you lost?"
"No, I just need to leave." I hoped they would take me far enough away that I would not endanger my village. I hoped I would control myself and not harm my benefactors, but if not, better foreign strangers than family and friends. I took a step toward the car, and stumbled. The car door belonging to the friendly voice opened and the young man came out and took my arm.
"Are you all right? You're covered in dirt—did you fall? Are you hurt?"
"No." I was anxious to get into the car, before he looked past me.
He looked past me, of course, and saw the man-sized blackness in the ground. "What the hell?" He raised his voice somewhat, to be heard to the car. "Hey, Paula, get over here!"
"Please, no. Just take me away."
He craned his head down to look into my face. His expression was remarkably like the anxious care of my daughter. "Is that a grave?"
I didn't speak. A middle-aged woman came up with a flashlight. "Do you need help, Reghu?" She shone the flashlight on me, revealing the dirt covering my shroud. "You poor thing, you're filthy. Where is your home? Can we take you there?"
The young man spoke quietly. "Paula, take a look behind us."
The flashlight danced beyond us, uncovering the grave. The woman's other hand went to the camera around her neck, flipping it on and snapping off the lens cap as if part of herself, even as she gasped.
I sighed in defeat. Now they would know what I was, and would never take me anywhere. I was doomed to kill where I loved.
She handed over the flashlight to the man. "Hold this on the grave. I want to shoot it with the flashlight, and then a couple with the flash." She glanced at me. "And something with both her and the grave."
"Paula, she's right here. You can't talk about people like they're elements in a still life."
"I'm not still. I'm not alive," I mumbled to myself.
"What was that?" he asked, face even more filled with concern. I kept silent. Maybe they would take me anyway. They didn't seem to realize the monster I had become. The woman stepped back and took a photo of the young man and myself, with the grave just behind. She leaned in to take a close-up of the earth-stained fabric and my hand, and I shook the dirt off at her irritably.
"Please take me away."
She let go of the camera, letting it hang, focusing on me. "Ma'am, were you in that grave?" She paused, swallowed. "Did someone bury you?"
"Please, I need to leave. I don't want to hurt anyone."
Her eyebrows went up. "I'm sorry, but you don't really look like a threat."
The man cut her off. "Let's get her in the car so she can sit down, Paula. Then we can go someplace safe and talk more. I don't really like standing in the dark near a newly dug grave, do you?"
The woman nodded. "You're right. You know, I'd heard about families doing things like this to AIDS victims, but I thought it was just a rumor."
"They buried me wrong," I explained as the two led me to the car.
"Yes, it was wrong of them to bury you," the young man—hardly more than a boy—said, correcting me gently.
"No, they buried me wrong," I repeated. "It wasn't their fault."
"It wasn't their fault they buried you alive?" the woman exclaimed. The boy shot her a warning look.
"I'm not alive, but they didn't know what they were burying. Please," I said as I sank down gratefully onto the car seat, and felt my legs lifted and placed in the car. "Please just take me away. I don't want to hurt anyone." I looked earnestly into the young man's eyes. "Would you cut off my head, please?"
"What?" They were shocked.
"I'm dead and I can't leave, and if someone doesn't cut off my head I'll hurt someone."
The woman shook her head, and the young man put his hand on my shoulder. "You're not dead, mother."
"Of course I'm dead. My daughter wouldn't bury me alive!"
"They made a terrible mistake. But you're alive."
"It wasn't a mistake, Reghu, we've heard about this before."
"God, Paula, be quiet, please. You're not helping." He paused. "And now we've woken up the people across the street."
I looked at my home. He was right, a light was moving in my old home. "Please," I said, "let's go. They can't know I'm like this!"
"They'll know you're alive as soon as they see the grave, mother."
"But I'm not alive! I am undead," I said, watching with dread as the door flap opened, "and I am hungry and thirsty. If we don't leave I will hurt my family."
My son-in-law emerged, carrying his machete fearfully. He had probably watched the car a few minutes before emerging to see what was happening. He might not have seen me, since I was on the other side of the car. "Please, quick! Quick!" I begged.
The woman walked around to talk to the man who buried me. He tucked his machete at his waist, unafraid of a woman. Initially quiet, voices were quickly raised and my son-in-law began to yell, trying to walk around to my side of the car. I stopped listening. The boy and the woman tried to stand in his way, but too soon he stood before me, his tattooed face twisted by pain and fear.
"I'm sorry," I said, before he could speak. "I didn't want you to know. You should've taken precautions."
He stared. Then, to the young man, "She walked here? She stood on her own?"
"Yes."
I watched comprehension bring horror. "You knew it might happen," I said. "When my husband got the slims, we all thought it came from the witch in the next village. She had a reason to hate him. Who's to say the curse didn't fall on me as well?" I was sympathetic, but angry, too. "Why didn't you stop this?"
"What was I supposed to do?" he burst out. "Cut off your head? You should have died!"
"Yes, cut off my head!" I was very angry. "I was dead, I was not going to miss it, was I? Now I'm undead, and I'm thirsty." I leaned toward him. "Thirsty!" The fear in his eyes pleased me; he had not been patient with me the past weeks, I did not contribute and I ate their food and I smelled. "Thirsty…" I said again, and leaned back against the car seat, looking at the woman and the boy. "Take me away from here. Please."
"No, you can't!" my son-in-law said. "She will kill you!"
"She couldn't hurt a fly," the woman said. "She could barely walk to the car."
"She hasn't walked in months! She had the slims, the wasting disease, we buried her. She died! She should have stayed dead! Alive, she could not have walked here!"
"Sir, your mother—"
"She's not my mother! She my wife's mother, and she's cursed." The noise had brought out my daughter, and he yelled at her to go back inside. Suddenly he fumbled for the knife at this waist. "I should have done this before. I didn't think it would happen."
Both the woman and the boy grabbed at him, but he brandished the machete at them and they backed off, protesting.
"Sir, you can't do this! She's not some kind of vampire, she's alive! You made a mistake burying her and she came back."
"There's no mistake," I said. "He's right. He should end me now while he still can."
"Mother?" My daughter had come around the back of the car. She was holding a gun, more nervously than my son-in-law carried his machete. It was an old one, hidden in the home for decades, found by my father during the years the Japanese invaded. "Mother?"
And then my daughter was on her knees beside the car, head in my lap, crying and begging forgiveness. I stroked her hair, soothing her. I told her there was nothing to forgive, she had not cursed me, her father had done that. She looked up at me. "I love you, dear," I said. "But you must let your husband do this thing."
"What thing?"
My son-in-law came forward and took her hand. "Come away from her. She is undead."
"No, she's alive! You know she's alive!"
"No, she's not! She walked to the car. She walked, do you hear?"
I interrupted them. "Of course I'm not alive. Would my daughter have buried me alive?"
My daughter looked at me, stricken. Understanding seemed to seep into her features, but not the fear I dreaded. The two foreigners were silent now, watching. I looked at my son-in-law. "Will you cut off my head?"
He nodded, and gingerly offered a hand to help me from the car. I stood, a little more easily this time. The boy seemed about to speak, but the woman laid her hand on his arm. Shaking, my daughter pointed the gun she barely knew how to hold at them. I walked back toward the grave with my son-in-law.
We stopped at the edge. He looked at me with compassion. "You are ready?"
"Yes. Should I kneel, or lie down?"
"If you can kneel it would help."
"You will have to help me do it, then. I have not fed and I'm weak." He touched me again to help me kneel, then stood back, still afraid of me. I looked at my daughter, who glanced back at me and then looked away quickly. "Stand between us, please." My son-in-law complied. The two foreigners watched uncomprehendingly, or rather, as if they could not bear what they understood.
I looked down at the grave's emptiness. I was glad I would be leaving myself behind. Glad I was near my home, glad my family was safe. If my son had not come out, how long would it have been before the monster that crawled out of my grave took over and hurt them?
I looked up at my son. "Take care of my daughter."
"I will."
"Thank you." I bowed my head.
---
Grave's Edge (2nd place, 14th Annual Chiaroscuro Short Story Contest, 2007).
The original BBC article that inspired the story.